STACEY BOARD
Columnist, www.musesmuse.com
Sandy Madaris is armed with a potent package. She has looks like Emmylou Harris and sounds a lot like Nanci Griffith.

Madaris only has one co-writing credit on one of the songs, "Only One Way". The rest are written by Luke Powers. Powers is a versatile writer. He evokes moods in which I can imagine Maria McKee and Lone Justice working up a sweat over, then he'll hand you a slow ballad perfectly suited to a voice like Emmylou.

Tommy Spurlock also is a star on this CD. He's got credits for guitars, pedal and lap steel, bass, mandolin and keyboards.

Nicki Rossiter
Reviewer, www.rambles.net
Sandy Madaris is a new name out of Nashville. On Way Back Home she performs a number of songs written by Luke Powers, a professor of English. She is a very able performer with a strong voice, which is well suited to the lyrics provided.
The CD contains songs that, with time and exposure, could become folk music of tomorrow. They reflect life in our times, from shootings to drinking to joy riding.
"Man With a Loaded Gun" is a well-written and performed song that speaks eloquently of the danger of modern life posed by that man with a gun and "voices in his head."
"If and When" is another very good track that benefits from the male backing vocal. "Tonight With You in Tennessee" is a lovely and gentle love song with a fabulous melody that could be very popular on the radio.
Sandy Madaris is a singer making a debut in a very crowded field. Her voice, choice of music and performance tell me that, given even half a chance, she could have a very bright future. I look forward to hearing more of her, especially on radio, to get her very relevant messages across
Full review: http://www.rambles.net/madaris_wayback02.html
L. Woolfe
Reviewer, www.singersong.homestead.com
This CD belongs to the American singer-songwriter territory, except that all bar two of the twelve songs are written by Luke Powers and therefore Sandy Madaris is the interpreter of his songs rather than a singer-songwriter in her own right.
Sandy Madaris does a fine and convincing job with an interesting bunch of songs that are well recorded. She has a voice that is remniscent of Emmylou Harris (not a bad reference).
For me the stand out track is "Waterline". Beautifully atmospheric it transcends the country genre and hits the timeless s/sw mark. Other songs such as "Dad is drunk" (living with an alcoholic), "Hey Hector" (delinquency) "Rocking at the end of the world" (gigs from hell) make for interesting listening both lyrically and musically within the alternative country/rock genre.
Overall then, an enjoyable album.
Full Review: http://singersong.homestead.com/newwriters.html
L.Woolfe
MIKE WESTERFIELD
Editor, www.sisyphustracks.com
The Americana/alt country "Way Back Home" is the result of a collaboration between singer Sandy Madaris and writer Luke Powers. This independent production blends elements of Americana, alt country and rock into a heady brew, and features seductive singing that brings to mind Emmylou Harris, well-written songs with decidedly anti-Nashville attitude, and marvelous production from Tommy Spurlock (David Olney, Chip Taylor).
The Chattanooga, TN-born Madaris' father was a singer who performed with the Madaris Family Quartet on the same stage as the Oak Ridge Boys, The Statlers, Chuck Wagon Gang and The Jordanaires. Powers has worked with Marcus Hummon (author of hits for The Dixie Chicks, Wynona, etc.) and Brian Ahern (best known as producer of Emmylou's classic 70s albums), and has also co-written songs with Mark Collie and Earl Bud Lee. Besides his songwriting, Powers teaches English at Tennessee State University in Nashville.
John Roths
Music Director, KEOS, College Station, Texas
Thanks for sending along the new 'Way Back Home' CD. Mighty fine indeed. Your songs are very nice and are a perfect fit for her delivery and voice. I am putting this CD into "New Rotation" for all of our acoustic shows here on KEOS. This album has a mix that can get spins on at least 6-8 shows. I expect this will do very well here on KEOS! Best of luck with it and congrats on a very good CD.
Regards,
John
John Scalzi
Editor, www.indiecrit.com
On "Whatta You Done to Elvis, Dr. Nick?": "This one's actually my favorite track off the album, precisely because it's peppy and morbid at the same time, although it pegs Elvis pretty well: 'He was just a momma's boy/Wasn't too durn bright/made a lot of money for the RCA/Turning black into white.' Yeah, that about sums it up."
On Way Back Home: "[I]n a couple of places Madaris achieves an Emmylou-like sort of ache describing her negative nirvanas: "If and When," and "Tonight with You in Tennessee" are particularly delicate and effective, while "Man With a Loaded Gun" and "Hey Hector" even achieve a sinister sort of edge to them."
NICKEY KELLAR Program Director, WOJB, Wisconsin
Yes, we have added Sandy's release, I personally like it very much..title cut is excellent. We will play here at WOJB in Northwestern WI!
Thank you, Nicky Kellar
RADIO ATL
Roots Revival Radio, Bree, Belgium
Thank you so much for sending me your more than beautiful release "Way Back Home". I've enjoyed listening to your beautiful, strong songs and great music and I will give your disc regular airplay in my radio show because you're damned good.
Many thanks again and please find my recent playlist on attachment ore surf to our website;
Musically greetings,
Raymond Swennen
Theo Geenen
Billy Lee NEAR FM, Dublin, Ireland
Just a line to let you know I got your excellent CD (Sandy Madaris). Already our featured album . . . . guaranteed airplay. Lots of.
Thanks
DEMETRIA KALODEMOS: WSMV-TV News Anchor and Producer of "Things Unseen and Seen," a documentary film on the Prophet Omega (aka Omega Townsend)
Lucas..
I have sent your CD to Sue Townsend, Omega's daughter...along with your contact info. If you don't hear from her in reasonable time, let me know. Like the song. Best of luck with it.
dk
Jim MacQuarrie, New South Folk, New South Wales, Australia

Working my way through the Album and putting to Air at the same time. Like everything I've heard so far. Good piece of work.
Mike Penard
ISA Radio, France
Thanks for the Sandy Madaris' CD you sent me . I really like her voice and she has a real musical personality. I have selected tracks 4,7,1,10 to be by turn and from time to time on the air from...september. . . . . My program is mostly dedicated to Texas Music (I report for Texas Charts) but I don't have anything against Nashville if artists have a real musical personality and it is the case with Sandy.
I
sincerely hope to keep in touch in the future.
Please say hello to Sandy from Froggiesland.
I send you a friendly "CROAK"!
Take care
Mike
Theo Oldenberg ALT.COUNTRY COOKING, Radio Winschoten
Holland
Hello Phoebe,
I received the CD copy of Sandy Madaris album.
Thanks for sending! Good music that fits perfectly in my show.
I'll give airplay to "Way back home" and I'll send playlists.
Best regards,
Theo Oldenburg
Mathias Andrieu
Keep It Country! NSEO 95.2 FM Paris, France
Hello, This short note to let you know that I received yesterday the CD you kindly sent (Sandy Madaris "Way Back Home"). Thank you very much!
My favorite songs are: - #1 Man With A Loaded Gun - #7 Whatta You Done To Elvis, Dr. Nick? (Just in time for the 25th anniversary of his death!) - #8 If And When - #9 Rockin' At The End Of The World Again, thank you.
I'm very grateful.
All the best,
Mathias Andrieu
J.L. BUENO
Host of Americana Radio Program, "LA OTRA MUSICA", Cadiz, Spain
Thank you very much for you send the CD for promo use in my radio program. A great album, really wonderful CD, that is perfect for the show.
Please be sure that will be played and that I will mention your website for the people interested on order a copie.
all the best
J.L.
Tracey Craig Nonesuch, WVBR-FM, Ithaca, NY
I've marked Way Back Home as well as Dad is Drunk on the CD and those will likely see airplay soon. (It's possibly others will also air, but those are the two that caught my ear on the first listen.) Thanks!
LYCOS.MUSIC.COM:
Review of Luke Powers
"Moody Folk-Pop with Joy Division-inspired basslines. Luke Powers's musings are all about embracing rainy days and finding an empty ice cube tray in the freezer that someone forgot to refill."

SIMILAR ARTISTS: John Prine, Robyn Hitchcock, Freedy Johnson
- - - - -
GENRES FILED UNDER: Singer Songwriter, Folk Pop
AMP3.COM:
Review of Luke Powers' "I Saw John Kennedy Today"
by Doug Cornell
Luke Powers was driving down Route 6, looked up and spotted our 35th president driving a pick up truck. "Hey," Powers yelled, "Weren't you our President?"

This is a true story. Luke Powers says so and I believe him. I don't want to give away the rest of the story, but if you like simple roots-rock melodies and a good yarn, then this song is for you. Powers sings in a pleasant folk style, and the accompanying guitars, mandolin, and percussion are thoroughly enjoyable.

Download if you'd like clever folk music.

JOE CROKER: 
Americana Singer-Songwriter,  "All the Pretty Girls"
Luke,

You're going to take this record far, man.  
The production is great.  The writing is POWERS.  
And the grit is Sandy.  
I REALLY like it.  Spurlock
knows what the hell he is doing, too.

I want to meet Tommy soon.  You need to get this 
to Americana-ville, on the pronto.

Great work.

Joe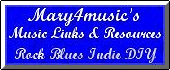 © copyright 2001 Phoebe Claire Publishing, LLC All Rights Reserved